Installed German Chancellor Ferkel the girl from Bariloche just doesn't know when to let it ride!
"German Chancellor Angela Merkel has accepted a request from Turkey to seek the prosecution of a comedian who read out a crude poem about Turkish President Recep Tayyip Erdoğan on German television.
"The government will give its authorization in the case at hand," Merkel told reporters on April 15, adding it was up to the courts to decide on the comedian's guilt or innocence.
Under section 103 of Germany's criminal code, the federal government has to authorize prosecutors to pursue a case against comedian Jan Böhmermann, who is accused of insulting a foreign leader.
However, Merkel also announced that Germany would by 2018 scrap the rarely-enforced section 103 of the criminal code on insulting organs or representatives of foreign states – under which Böhmermann has been accused – as a result of the embarrassing affair."
Merkel and the khazar mafia are cracking the whip on Deutschland.
_____________________________________________________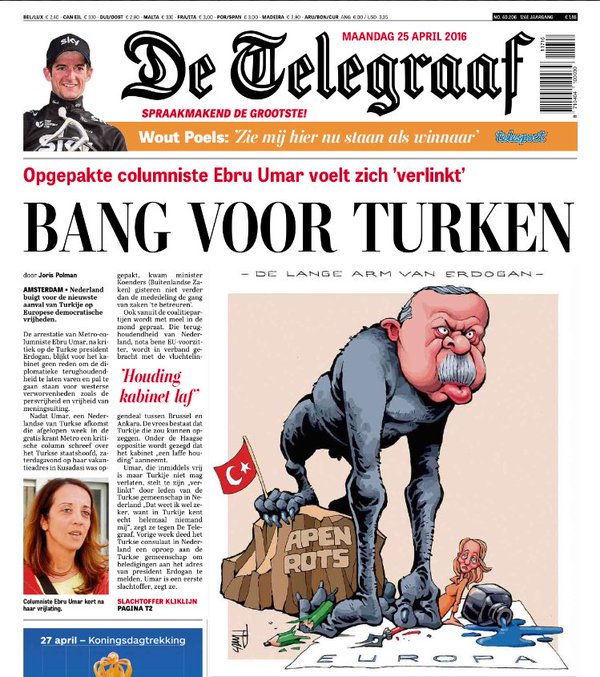 PICKING A FIGHT: Dutch paper prints cartoon of Pres Erdogan as an ape crushing freedom.